QANTAS: Will Project Sunrise cause a split in pricing between premium cabins and economy?
The Guardian on Sunday (12 March 2023) published an article 'Twenty hours on a Qantas plane: is this the future of aviation or a fresh hell in economy?' by Elias Visontay and it got me thinking.
We know from the Qantas 787 direct Perth to London flights that premium passengers were happy to pay 30% more for these direct flights. Mind you, using September 2023 as an example, the price of a 'direct' Melbourne to London flight (via Perth) is the same as an 'indirect' flight via Singapore in Business. So maybe passengers will be happy to sit in comfort on their Project Sunrise Airbus A350 ULH jet, in their doored Business Suite, or in a walled First Class cabin with a chair and a seat for 20ish hours at a plus 30% premium fare – as Alan Joyce has promised – over the cost of an indirect flight. But perhaps that willingness may not last, given the aparant experience of the via Perth flights.
But will economy passengers be as happy, or will they want a discount for direct flights that involve them being trapped up the back end of the plane for 18 to 20 hours, with only the equivalent of a bit of an aisle to exercise in?
Could the split in comfort levels between economy and premium class cabins see a real difference in perceptions of value for Project Sunrise flights?
Business Travellers and rich people
I can see the attraction for people who travel constantly for business of shaving 4 to 6 hours off a journey to the United Kingdom or the Americas by providing a direct service. Lets face it, I have even been known to not want a flight to end, because I am enjoying being tended to, and having the luxury of watching films and television programs to my hearts content. In First, just like on the ground, I have sometimes not wanted to give up my bed and bedding to have breakfast and get off the plane.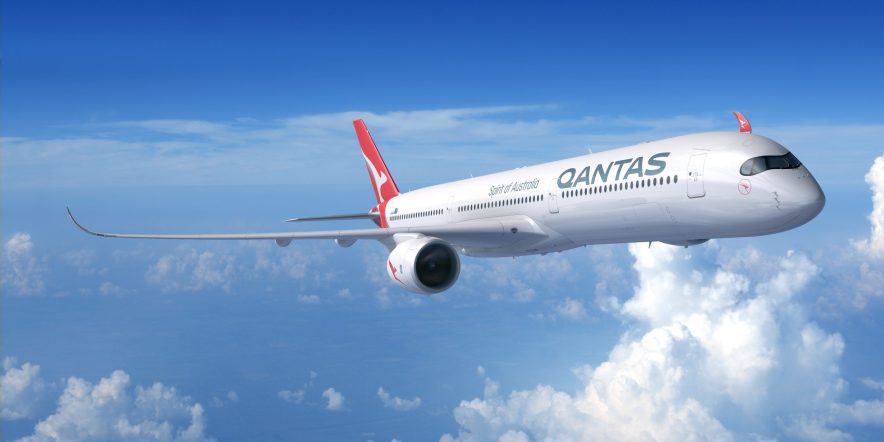 Economy Passengers
For those down the back of the bus, it's going to be a question of endurance. Let's be honest, economy travel is not pleasant for most travellers. The seats are not wide enough for many of us, and the pitch or distance you have for your legs is barely enough if you are of regular height, and frankly hurtful if you are a bit taller. Enduring that for 9 or 10 hours is a trial. That can be stretched to 14 if you absolutely have to. But 18 or 20 hours? There must be a point at which you go 'no!, I'd rather have a 3-hour stopover in Singapore instead of this torture. And I'm definitely not paying a 30% premium for the displeasure!'
What we know from Perth to London direct flights
Qantas economy passengers don't pay a premium in Economy to get between Perth and London direct, at least based on my checking fares between Sydney or Melbourne and London 'direct' versus via Singapore. That 'direct' to London, means for passengers anywhere else but in Perth, still have to take an up to 4 hour flight within Australia to get to Perth and then spend around 3 hours at the airport transiting before they head to London.
Premium Economy sweet spot
Maybe Premium is the place to travel, like Goldilocks, more comfort than economy, but not as expensive as Business, it might be 'just right'. But it comes at a huge premium to economy – on a Sydney to London route via Perth, it's more than three time the price. For example, for dates in September 2023 for the outward leg: Economy is AU $1,619 one way versus AU $4,905 in Premium. That's roughly three times the price of economy.
2PAXfly Takeout . . . It all ads up to . . .
My thinking is that if we are to believe the experience of the via Perth 'direct' flights, the novelty of Project Sunrise will wane, and although passengers, particularly in premium classes will be willing to pay the 30% extra for the truly direct flight, that willingness may not last.
For those back in economy, I'm not convinced they will ever really be happy to pay a 30% premium for the discomfort, and the lack of a restorative stopover in Asia. Sure, there will be some who want to save those extra 4 hours it would take without going direct, but for most, paying more for discomfort and the lack of the possibility to spend some time in the comfort of the Singapore airport to break the journey, or for a stopover, will not be appealing. And if its not appealing, Qantas might have to discount those fares to fill those Project Sunrise planes.
Tell me what you think in the comments below.