QANTAS: Mixed results and forecasts, recovery plans and worker share plan
Qantas announced an AU$1.28 billion loss before tax for the half-year to 31 December 2021. That compares to an AU$1 billion loss in the previous half-year. Net losses were mitigated by the AU$802 million disposal of a land parcel at Sydney Airport bringing the loss for the period back to AU$456 million.
CEO Alan Joyce figures the pandemic related revenue losses for the airline at around AU$22 billion to date.
"We saw a sharp rebound in travel demand when borders started opening in November and December, only to be hit by the Omicron wave and all the uncertainty that came with it."

Qantas Group CEO Alan Joyce
Domestic and International growth
Qantas believes that its recovery is on track. Domestic travel was running at 42% of pre-pandemic levels in the half-year and is expected to grow to 68% in the current period. With international travel re-opening fully for vaccinated travellers from last Monday (21 February), Qantas is looking at 22% capacity for the current quarter and up to 44% for the June quarter.
Worker loyalty
Qantas workers have been through a hard time during the pandemic, many furloughed and/or having to survive on jobkeeper or being repurposed to logistics positions in outside companies. To partially compensate them, the airlines is to issue 1,000 share rights to 20,000 employees which come August 2022 could turn into actual shares to a value over AU$5,000 per employee if workers stay with the company, and the company meets various other targets.
The Future
Qantas is quite naturally painting a fairly rosy one, mind you, it's not without losses. Their 'recovery and restructuring program' is expected to reward them with about AU$900 million in savings this financial year, which should help reign in the expected losses.
Of course, none of these forecasts entertains another wave of the virus, like omicron or worse.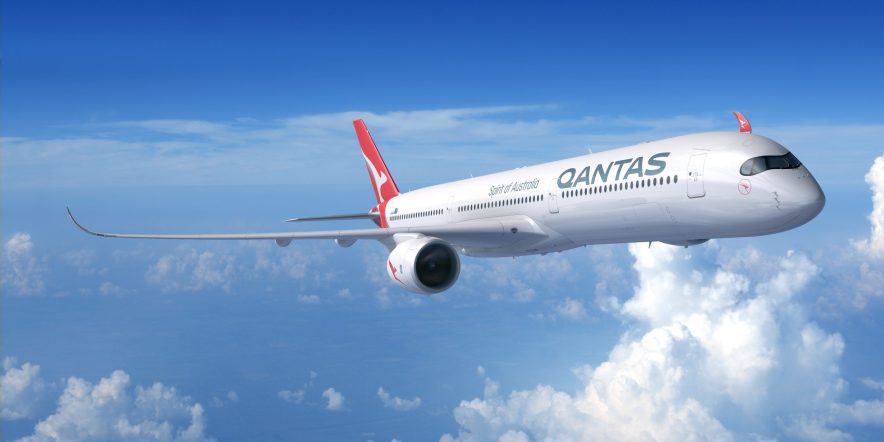 Report Summary
To summarise the release of the financial results:
Underlying EBITDA loss: $(245) million.
Underlying Loss Before Tax: $(1.28) billion.
Statutory Loss Before Tax: $(622) million.
Positive statutory net free cash flow: $552 million, supported by Mascot land sale and strong Qantas Loyalty and Freight cash contribution.
Net debt declined to $5.5 billion; within target range.
Total liquidity of $4.3 billion.
Flying performance significantly impacted by lockdowns, ramp-up costs.
Approximately $(650) million negative impact from Omicron in 2H22.
Recovery program on track to deliver >$900 million in annualised cost benefits by end FY22 (ahead of schedule).
Recovery and retention plan for employees, including 1,000 share rights for approximately 20,000 employees.
2PAXfly Takeout
Not too many surprises here, and having a look at the share price this morning confirms that investors are not suffering any attacks of fainting. Share price fell by about 2.3% later in the morning, once some of the detail sank in.
Alan Joyce has a background in mathematics, and his strong suite seems to be financial management. Thos skills come in handy when circumstances like the pandemic bite on a companies bottom line.
Just so you know – I hold shares in Qantas, and most other Australian airlines and publicly listed airports.