QANTAS: Goes aircraft shopping – Airbus or Boeing or Embraer?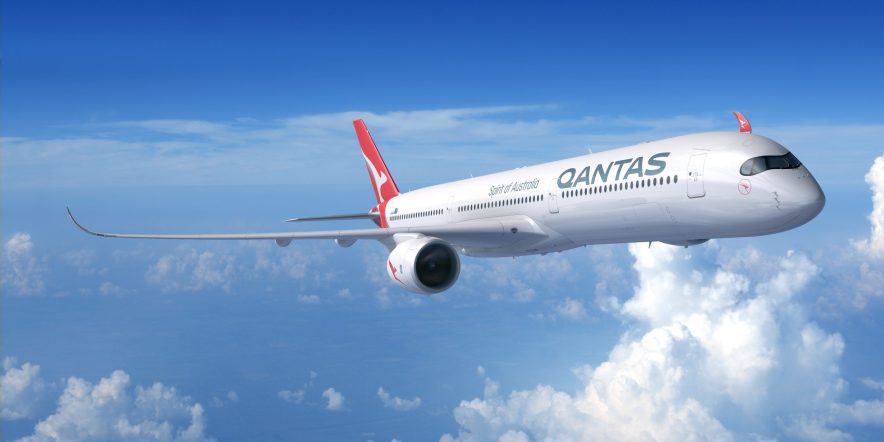 Sounds counterintuitive, doesn't it. Lose a couple of billion during the pandemic, and at the same time think about ordering over 100 aircraft for Qantas and Jetstar with delivery over the next ten years or so. But it may be smart. With an excess of planes, new and second hand around the world, prices will be down, down down. It's the right time to buy.
Background
The COVID pandemic has delayed purchase decisions not only for the replacement for the domestic fleet of Boeing 737s but also for the new fleet of planes that will form Project Sunrise which will give Australians non-stop access to places like London, Paris, New York and Buenos Aires.
As Lucus Baird says in the AFR
Qantas also expects to soon pick up where it left off on its planned "Project Sunrise" non-stop flights from Sydney to London and to New York. Prior to the pandemic, it had selected Airbus A350-1000 jets to operate the routes.
IATA AGM in Boston
CEO Alan Joyce has been in Boston this week at the International Air Transport Association (IATA) AGM, where amongst other things he is meeting with Boeing and Airbus and others prior to some final bids for the renewal of the domestic fleet.
In airline years, the delivery of the new jets is 'tomorrow', or to you and me 2023. Rather predictably, Qantas is looking at the reputation challenged Boeing 737 MAX (that's what happens when you have a couple of crashes and planeloads of people die) and the A320neo families. This pits, as usual, Airbus and Boeing against each other, with the addition of Embraer.
Aircraft
The aircraft under consideration are:
Boeing 737 MAX family V Airbus A320neo family
Embraer E-Jet E2 family V Airbus A220
Qantas will be evaluating the tenders against four factors: 'safety, reliability and performance, sustainability and emissions reduction, and commercial terms'.
Project 'Winton' – after the birthplace of Qantas
Make no mistake – Qantas will have already done a vast matrix of evaluation based on these criteria of the two manufacturers products, and it will now be all about price, delivery and flexibility, and the airlines post-COVID plans, which may still be subject to change. Qantas will be asking for some flexibility on the exact plane model and engine and on delivery from both makers, so it can respond to changed passenger demand and conditions up until closer when each tranch of planes are delivered.
"The aircraft we're considering have been in service for several years, which gives us the confidence that they've gone through rigorous troubleshooting by the time they enter our fleet. They're new, but they are known quantities."

Alan Joyce, Qantas Group CEO
Aircraft already ordered
Qantas has already ordered 109 Airbus A320/A321s destined to replace Jetstar's existing fleet of A320 aircraft. The first neo is due to be delivered in the second half of the calendar year 2022 with deliveries through to end of the decade.
They will also be waiting for the doorbell to ring on the delivery of 3 more 787-9 Dreamliners for Qantas International from 22/23 onwards.
2PAXfly Takeout
I love digital, except when my phone dies, which happened to me on the last night of my recent visit to New Zealand
I have no idea what Qantas will choose, however, to some extent one decision will affect another. If Qantas chooses to change the workforce of its fleet to Airbus at its A320 family, then they will distinguish themselves from their competitors Virgin Australia and REX. The same goes for choosing the A220 over the Embraer options. On the other hand, most airlines try and find a balance between aircraft from the two major manufacturers, so that that they remain 'fought over' by the two brands and is not seen as either Boeings or Airbus's 'bitch'.
That has to be balanced with the efficiencies of maintaining one brand family of aircraft.
Qantas has already committed to Airbus A350's for Project Sunrise. It currently uses both major manufacturers aircraft across its international and domestic fleets, so who knows. Airbus is often regarded as overcharging for its planes, and of course, Boeing has that tragic history with the MAX family. Put it this way – I'm more likely to bet on two flies crawling up a wall than what planes Qantas will choose.
Whatever they choose – expect some new interiors!
For Aircraft Wonks
Here are the (edited) details from the Qantas Media release
Current fleet
Boeing 737-800
75 aircraft in the fleet
174 seats – 12 Business, 162 Economy
Current fleet age is between 7 to 19 years old
4,800km range
Operated on routes ranging from Melbourne-Sydney to Brisbane-Perth
CFM engines
The most recent aircraft arrived in 2014 so the 737-800 will continue to fly for Qantas well into the next decade.
Boeing 717
20 aircraft in the fleet (mix of two and one class)
Two configurations:

Dual class with 110 seats – 12 Business, 98 Economy
One class with 125 Economy seats

Current fleet age is from 15 to 22 years old
2,408km range
Operated on routes such as Brisbane-Canberra and Hobart-Melbourne
Rolls Royce Deutschland BR-715 engines
The B717s have provided Qantas with the flexibility to service many segments of the domestic market, including regional routes, fly-in fly-out operations or more frequencies to capital cities.
Aircraft Being Evaluated
Boeing 737 MAX family
MAX 7, MAX 8, MAX 9 and MAX 10
Seats range from 138 to 204 seats for two-class configurations
6,100km to 7,130km range
Reduces fuel use and CO2 emissions by 14 per cent compared to the 737-800NG
40 % quieter than the 737-800NG
CFM International LEAP-1B engines
Airbus A320 family
Airbus A320neo and A321neo
A320neo seats – from 150 to 180 for a two-class configuration. 6,300km range
A321neo seats – from 180 to 220 for a two-class configuration. 7,400km range
A320neo family offers fuel improvements of 14 % from A320ceos
50 % quieter than the A320ceos
Two engine options-Pratt and Whitney PurePower PW1100G and CFM International LEAP-1A
Airbus A220
Specifically designed for the 100-150 seat market
25 % lower fuel burn per seat than previous generation aircraft, half the noise footprint, and decreased emissions
Up to 6,390km range
Pratt and Whitney PurePower PW1500G engines
Embraer E-Jet E2 family
E190-E2 seats up to 114 for a single-class configuration. Range is 5,278km
E195-E2 seats up to 146 for a single-class configuration. Range is 4,815km
Achieves double digit lower fuel consumption compared to current-generation Embraer jets
Pratt and Whitney PurePower PW1700G engines