ETIHAD: Overhypes collab with Armani/Casa – Business Class 'The Constellation Collection'
Over the last week or so, Etihad's PR department have been in overdrive dropping twitter hints about a big new announcement. Well it is a new announcement, but is it that big?
A common fault of overzealous Public Relations department is the overhyping of what is not a great new thing, and this collaboration between Armani/Casa and Etihad falls into that category. It's nice, but not 'big'.
Background
Etihad's social media accounts have dropped three hints recently. Starting with YouTube:
And then on Instagram: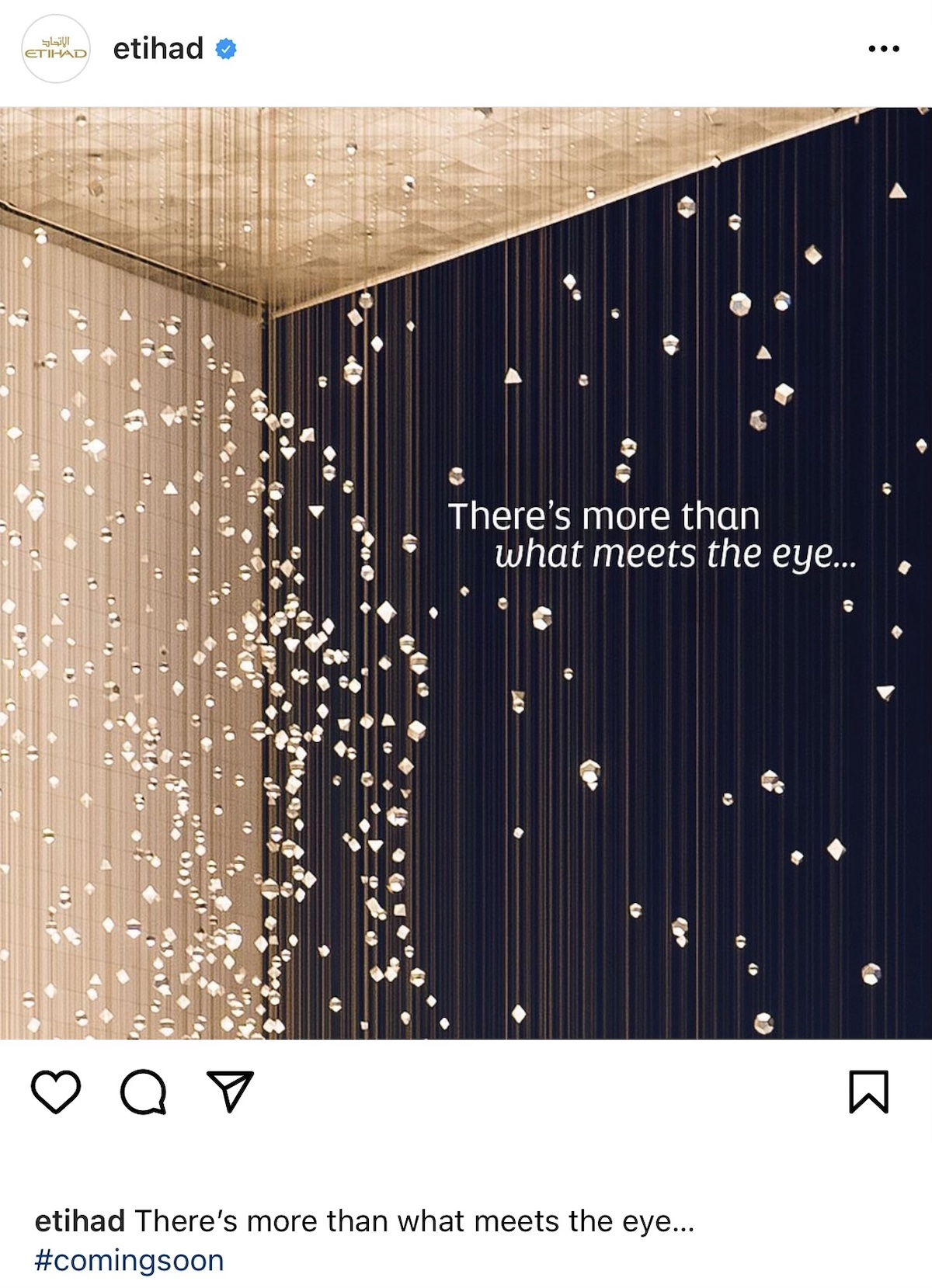 And finally on Facebook: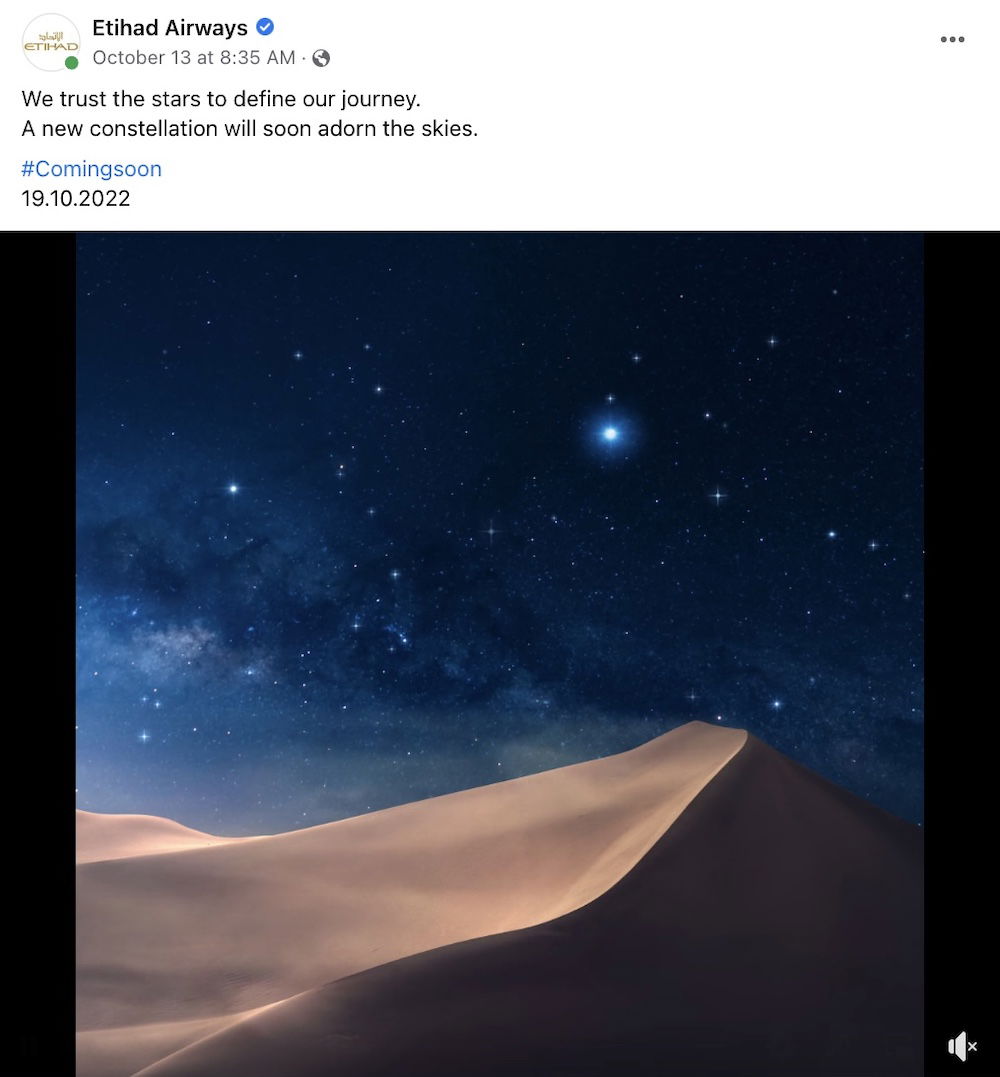 Well now we finally know:
What Etihad announced
It's a 'world first' (?) collaboration between Armani/Casa and Etihad with a bunch of redesigned cutlery, crockery and bedding for their Business Class service to be introduced from December 2022.
It sure looks chic, but then you would expect that from Armani and Etihad – they were the airline that introduced the Residence on their A380's, with a great ad featuring Nicole Kidman:
The innovation promises a ' beyond Business' (whatever that means) experience, including ceramics, glassware, cutlery serving ware, and textiles, inspired by the airline's Emirati heritage from the green of date palms, to 'slate to symbolise the modernity of the iconic Abu Dhabi skyline'.
You will also get a matching pillowcase and duvet as aprt of the Business class turn-down service. For long-haul flights, there's a new memory foam mattress as a topper to Etihad's fully-flat bed in Business.
2PAXfly Takeout
I love digital, except when my phone dies, which happened to me on the last night of my recent visit to New Zealand
Any service innovation is appreciated, but is this going to sell one more ticket, over another airline, other than for the novelty? I'm not sure.
Etihad has had a rocky history. It made the breathtaking innovation of the Residence on its no longer operating A380s, which I think was more about PR than it was about making money. It invested in a bunch of 'partner' airlines, most of which have not gone bust, or been taken over by other airlines or governments (I'm looking at you ITA – formerly Alitalia). It targeted the luxury end of the market – with mixed success, but it never reached its unstated aim of being a rival to Emirates.
Look, don't get me wrong. If I travel on Etihad in a premium cabin, then I will appreciate the excellent design and elegant taste of the Armani/casa amenities. But it's not groundbreaking like a new cabin design or business or first-class seat. So well done, Etihad, but maybe you shouldn't have got out the bullhorns to announce it. Maybe like an Armani palette, some restraint was in order.
On the other hand, those plates and stuff sure are pretty!