BRITISH AIRWAYS: Brings Business Class 'Club Suite' to Australia on selected flights starting 1st November
This might put British Airways back on my radar after my husband banned me from ever booking long haul on the airline back in 2016.
British Airways is introducing its latest first class and business class sliding door product to routes between London and Australia via Singapore from November. These new improved premium cabins will be on some of the Boeing 777s flying the route. But be careful what you book, or you might get that horrid sardine head-to-toe arrangement that British Airways pioneered more than a decade ago.
Premium Cabin features
The new layout on the B777s will give you 8 First Suites with a 24″ HD screen Meridian noise-cancelling headphones, Alice Temperley pyjamas and an amenity kit containing Elemis products. In business class you get suites with doors and direct aisle access, 18.5″ screen and The White Company bedding.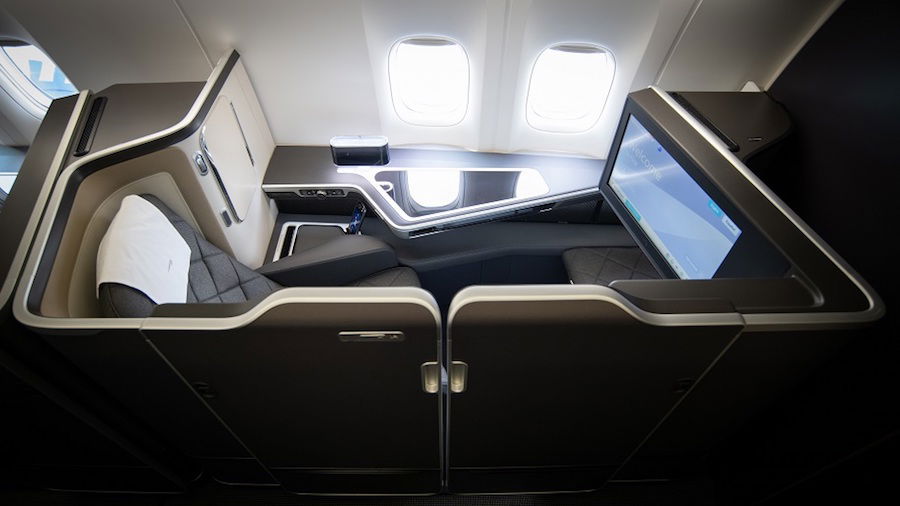 2PAXfly Takeout
If you are looking to book these flights, then watch BA15 and BA16 from 30 November, and make sure the aircraft you are travelling on is a Boeing 777. British Airways' new A350s have the new Club Suites, but they don't fly to Australia currently.
The new seat maps don't appear to have been loaded to either the BA or the SeatGuru site yet, so it's a bit difficult to know whether you will get the desirable Club Suites or the detestable sardine Club World cabin.
Roughly a year ago in October 2021, BA promised to have the doored suites retrofitted on all 777s based at Heathrow by the end of 2022. There is only one downside of this decision, and that is a reduction in available First Class seats, from 14 down to 8, but also with doors.
How can you tell if you are in the new suites? Well, I'm not sure until they update those seat maps. Start, by making sure your ride is on a 777, and then go from there, looking for a seat pattern that is 1-2-1, and not 2-4-2.