Virgin Australia: Adds partnership with Qatar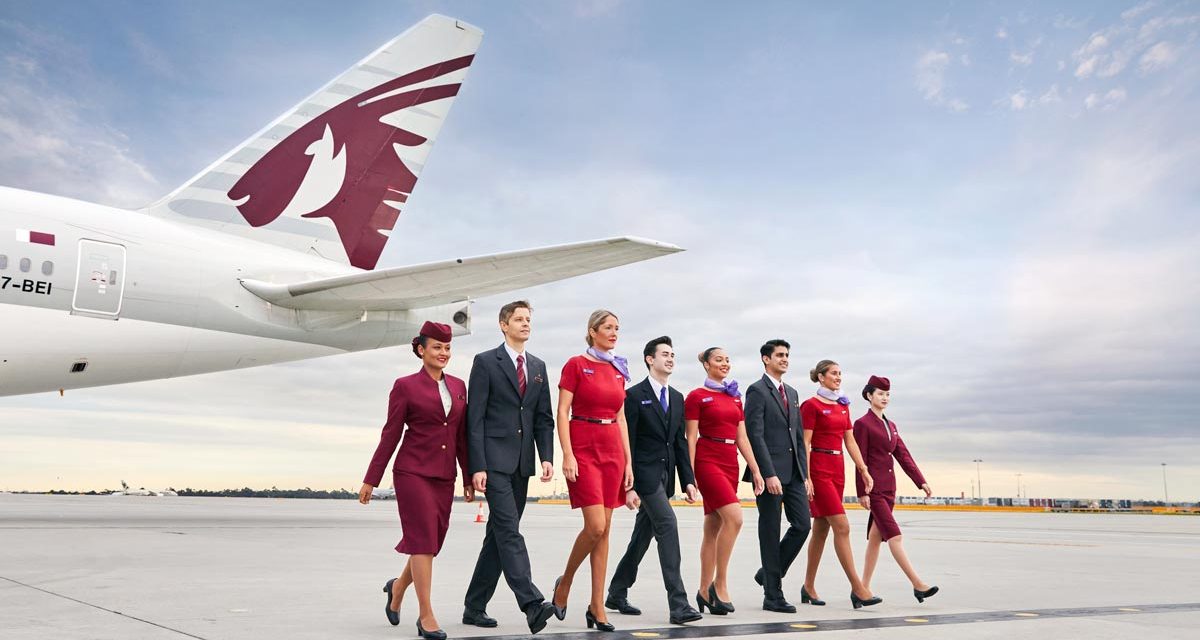 In a bit of a snub to Qantas, Virgin Australia and Qatar Airways have announced a partnership agreement including codeshare flights, loyalty benefits and other rewards providing relatively seamless travel between the carriers networks. For Qatar loyalists, they get 35 destinations in Australia, and Virgin Australia passengers gain access to 140 international destinations.
But . . . Qantas and OneWorld?
The partnership is unusual in that Qatar already has an Australian partner, through its mutual OneWorld alliance membership with Qantas. So why double down with Australia's only other national domestic airline? What goes on in the mind of enigmatic Qatar CEO Akbar Al Baker is a mystery, even to himself! Partly it will be a 'why not?' have another Australian partner giving Qatar customers a choice. Part is possibly raising the middle finger to Alan Joyce, who has not always had the highest regard for Akbar Al Baker. Back in 2018 when Qatar was talking about leaving OneWorld, Joyce said:
"If Qatar feel they do better outside of Oneworld, that is up to them."

Alan Joyce Qantas Group CEO
That's the CEO equivalent of holding up a middle finger! Not sure Joyce would say that now since Akbar Al Baker is now the Chair of OneWorld. From Qatar's point of view, Qantas went outside the OneWorld fold when it teamed up with Emirates back in 2011 for its European flights, when it temporarily stopped flying there.
Benefits to Virgin and Qatar
The benefits to Virgin Australia are clear. Qatar is thought of as one of the best international airlines around (that includes me), especially for their business class product. Now all Australian travellers booking through the 2 major airlines will be funnelled into Qatar flights
Qatar Airways currently flies daily into Brisbane, Melbourne, Perth and Sydney, as well as 3 weekly flights to Auckland NZ via Adelaide.
We are incredibly focused on creating great travel experiences and our new partnership with Qatar Airways will significantly expand Virgin Australia's footprint into the Middle East, Europe and Africa, offering hundreds more ways our guests can seamlessly see the world.

Jayne Hrdlicka, CEO Virgin Australia
Jayne then compares Virgin service to that on Qatar, which is a bit of a stretch – even if it was Qanta saying it.
Current partners
Virgin Australia has a few airline partners including:
Qatar Airways
Etihad Airways
All Nippon Airways (ANA)
Singapore Airlines
United Airlines
Air Canada
Hawaiian Airlines
. . . plus a host of frequent flyer partners. You can access an up to date list on the Virgin Australia website.
2PAXfly Takeout
I love digital, except when my phone dies, which happened to me on the last night of my recent visit to New Zealand
With Virgin abandoning its long haul routes post the purchase by Bain Capital, partnerships are the major way Virgin Australia will be offering international routes to its loyal fans' advantage. With mutual recognition of status, frequent flyer loyalty programs, access to airport lounges, and transfer convenience, this is a great thing if you are booking through Virgin Australia, or are a member of their frequent flyer program. Mind you if you were a Qantas frequent flyer member, then you would already have access to these benefits.
The other good news is that Etihad will remain a Virgin Australia partner, despite the new agreement with its rival, Qatar Airways. Add United Airlines as a Virgin Australia partner from 24 May 2022, and we can see that Virgin Australia is building an effective partnership program. With some analysts viewing partnership agreements between airlines as more important than alliance memberships, this is a great move by Virgin Australia.