QANTAS: Takes nuclear option on Long Haul Cabin Crew agreement
Let me give you a bit of background. Qantas has been negotiating for the last 6 months with the Flight Attendants Association of Australia (FAAA) – which represents its long haul cabin crew, for a new enterprise agreement. Qantas put an offer to them before Christmas, which was overwhelmingly (97%) rejected by union members.
The FAAA made a counter offer which Qantas has rejected claiming that it would cost an additional AU$60 million over the 4-year life of the agreement. Qantas doesn't actually say that this is more than their own proposal would cost in its press release.
Qantas is now asking the Fair Work Commission to terminate the Long Haul Cabin Crew agreement, meaning that staff will go back to a default award or 'modern award' which has substantially lower rates of pay than both the airline and union proposed agreements. That's why it can be styled as the 'nuclear' option.
The 'modern award' has government-mandated minimum terms and conditions for employment. For full-time cabin crew $23.21/hour; supervisors $27.08/hour; and managers $31.63/hour. These rates would plunge crew pay by 3 to over 10% if they come into effect. Interestingly, Qantas has not yet said how long it would commit to current pay before transitioning to the 'modern award', which is standard practice for the Fair Work Commission to approve the termination.
Previously, the Fair Work Commission has rejected a union request to delay the vote, so Qantas is confident the Commission will accept their request.
Central issues
The main issue over which the airline and FAAA don't seem to agree is about crews working on a range of aircraft types, rather than just one. Qantas claims that 20% of the 2,500 long haul crew are currently restricted to only one aircraft type and that this restriction would make it harder for them to recover as a result of COVID.
Qantas wants to be able to roster staff to work on any of its A330, A380 or Dreamliner B787's, and presumably the prospective Project Sunrise A350s which form its international fleet. The restrictions on rostering to only one aircraft type are historical – meaning that Qantas agreed to these conditions previously, presumably in lieu of paying more or some other condition, or when unions had more power.
Qantas is also seeking to rationalise two different rostering systems and its training regime, so it can train all long haul staff across all aircraft types.
Surface benefits
On the surface, this looks advantageous to the cabin staff. They can visit more destinations, get variety in the aircraft they crew etc. However, in reality, there are some sweet spots in terms of destinations, allowances, free time, and penalties. From memory, Japan was one destination that fits this bill, allowing the crew to maximise their benefits, allowances, breaks and operational hours. In part, this explained why on some routes staff tended to be more 'mature', which for me meant better service, but anecdotally for others meant 'battleaxe service' from male and female staff alike.
Rostering
The main issue for Qantas is about rostering. They claim that the flexibility that training and rostering across aircraft types would give them is essential to their COVID recovery, and an attribute of the agreement that the Fair Work Commission has recognised needs changing.
The FAAA has not yet responded to the move by Qantas, but for the union and 97% of voting members to reject the airline's proposal indicates that there is more to this than the statements by Qantas.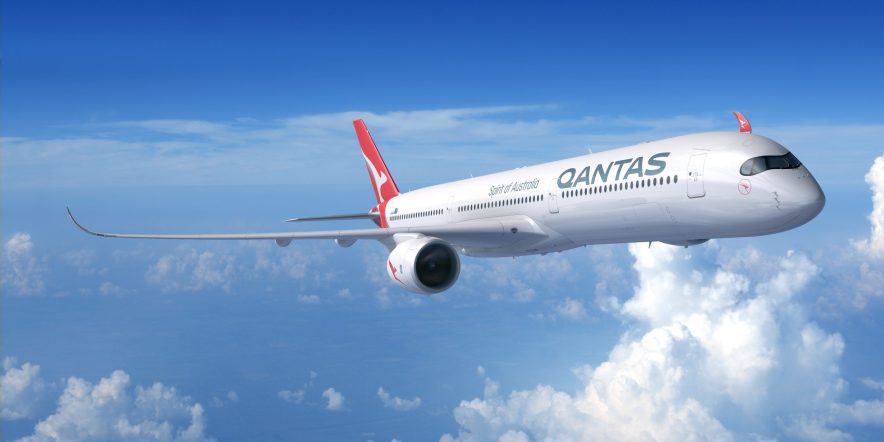 2PAXfly Takeout
The aviation industry has a difficult road ahead when it comes to sustainability. It's going to require a relative revolution in technology, with 'electric planes' or hydrogen planes, or some form of jet engine that doesn't require a carbon based fuel. And that is going to require the development of an alternative to jet engines probably.
It's a big ask. It will take time to develop.
This move to home grown and manufactured SAF is a first step – maybe even a baby step in a very long road of innovation. In the long run, US$200 million won't even touch the sides.
Qantas is a highly skilled and wily negotiator, so don't think this is some angry outburst. It's not a particularly heavily veiled threat to the FAAA either. It says, 'if you don't accept our deal, then you are going to end up worse'. The usual response from a union to this kind of game is their own 'nuclear' option, which is to withdraw labour through a strike. However, with a system that predominantly advantages employers, this may not be an option whether legal or illegal.
Time to put the popcorn on, ready to view the fight negotiations.