Garuda: 'Technically bankrupt' says government
COVID-19 has taken the mask off the financial position of many an airline, from Virgin Australia, Thai Airways, Alitalia, Philippine Airlines and now Garuda. Issues seem to have predominantly hit government-owned airlines, which run these businesses for reasons that are not entirely efficiency-oriented.
Virgin Australia went into administration – allowing it to restructure its debts and was eventually sold to new owners, and is now rebuilding itself under new management. Thai Airways went into the equivalent of administration – sort of court-supervised restructuring and is in the process of slimming down its fleet, reducing aircraft types, and cutting its workforce.
Garuda Indonesia
Garuda Indonesia is wholly owned by the Indonesian government, and according to Emma Conners of the AFR, has negative equity of US$2.8 billion (AU$3.8 billion)
The airline is undergoing a restructure, which will slash costs, staff, and aircraft types from 13 to 7. However, the deputy minister of state-owned enterprises Kartika Wirjoatmodjo has asked parliament to provide Garuda with another US$90 million loan to the airline just for the moment and an additional US$437 million in cash post-restructuring. But that seems to be the limit of government largesse. If more money is required, then Mr Kartika says Garuda should go elsewhere, like the private sector or banks to provide funds.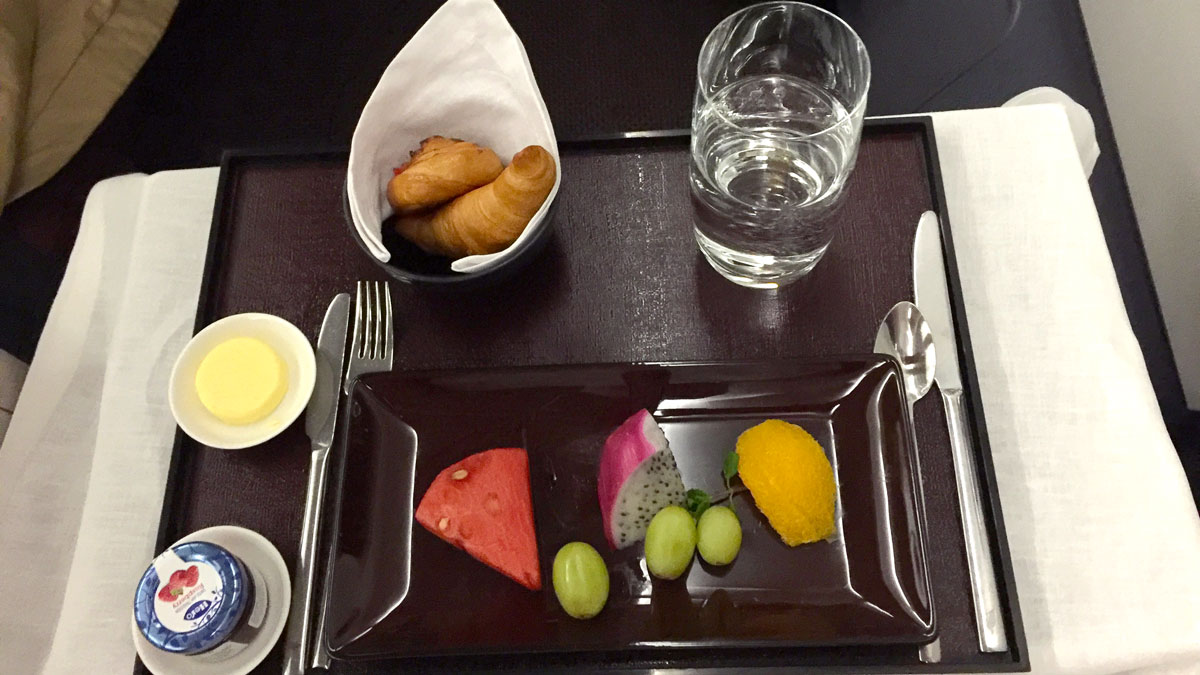 Garuda goes domestic
The airline is now concentrating on its domestic operations, in a challenging environment, where Asia is being a lot more cautious than Europe about opening up. For example, its flights to Australia – Sydney to be precise, are now only once per week.
Chinese out of the travel market
Prior to COVID-19, growth in the travel industry was coming out of China – with more and more Chinese venturing overseas. Since COVID-19 – this market – about 23% of Thai arrivals back in 2019, and 11% for Indonesia – has basically disappeared due to severe restrictions on flights in and out of China.
Various creditors have floated schemes to reduce debts for Garuda, but so far none has had court approval. There is a proposal pending at the moment.
Fleet changes
Garuda is also slashing its fleet, reducing it from 202 planes pre-pandemic to a proposed 134 in 2022. Looks like the airline has a long way to go, but concentrating on domestic flights, in a country made up of hundreds of islands is probably a good idea.
2PAXfly Takeout
The aviation industry has a difficult road ahead when it comes to sustainability. It's going to require a relative revolution in technology, with 'electric planes' or hydrogen planes, or some form of jet engine that doesn't require a carbon based fuel. And that is going to require the development of an alternative to jet engines probably.
It's a big ask. It will take time to develop.
This move to home grown and manufactured SAF is a first step – maybe even a baby step in a very long road of innovation. In the long run, US$200 million won't even touch the sides.
The last time I flew with Garuda was back in 2016 on a trip to Bali. It was a mistake accommodation deal on Qantas Holidays, and then we lucked out with a pool fault and got upgraded to the Presidential villa at the Four Seasons, Sayan. We flew with Garuda, one way in Economy, and return to Sydney in business.
Garuda International had a great reputation pre-pandemic. It remains to be seen if that reputation will be maintained in the future.