Qantas: AU$2.7 billion COVID-19 related full year loss – REPORT FOR FINANCIAL YEAR 2020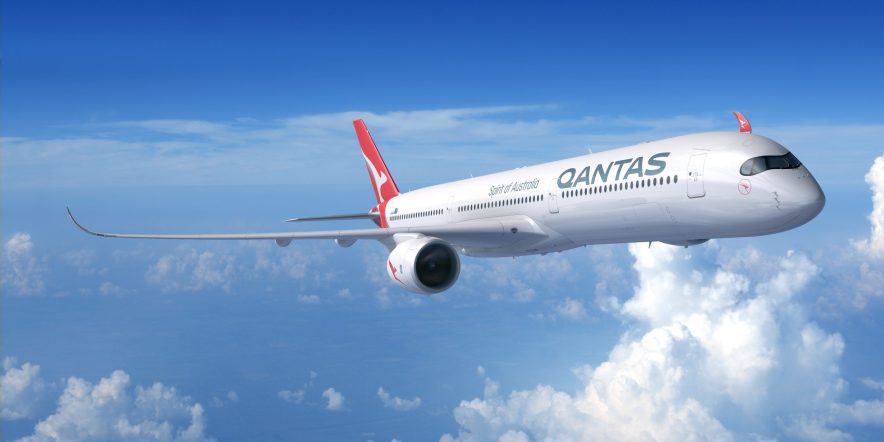 Qantas has just posted its report for last financial year today including roughly 4 months during the Pandemic – or a third of the year when it wasn't flying internationally, and was receiving government support.
Headline points:
Underlying Profit Before Tax: $124 million (down 91%)
Statutory Loss Before Tax: $2.7 billion (majority non-cash, including aircraft
write downs)
$4 billion revenue impact from COVID crisis in 2H20
Operating cash flow: $1.1 billion
Liquidity of $4.5 billion to manage uncertainty
3 year recovery plan
Dividend scrapped
$1.96 billion statutory after-tax loss in the 2020 financial year
333.8% down on prior corresponding period
"We were on track for another profit above $1 billion when this crisis struck. The fact that we still delivered a full year underlying profit shows how quickly we adjusted when revenue collapsed."

Alan Joyce, Qantas Group CEO
Big loss, really big
The overall loss is made up of a AU1.4 billion write down of assets, including the A380 fleet currently parked for storage in a desert in California and not expected to exit hibernation until 2023. Another contributor to the loss are restructuring costs, and redundancy payments for staff.
Excluding one-off costs, Qantas claims an underlying profit of AU$124 million – which sounds reasonable, until you understand that is a 91% drop in profit compared to last financial year.
"COVID will continue to have a huge impact on our business and we're expecting a significant underlying loss in FY21."

Alan Joyce, Qantas Group CEO
Effects of COVID-19
Up until the pandemic, Qantas finances were looking pretty good. They had made an AU$771 underlying profit (before tax) for the first half of the financial period, but then, revenue collapsed by AU$4 million as a result of COVID-19 and associated border restrictions.
Cost cutting of AU$15 billion
Qantas did some work on this when the pandemic hit, and has a 3 year plan for further cost cuts, with a target of up to AU$15 billion over three years, and an additional AU$1 billion of annual savings beyond that period. It knows that with the uncertainty of the recovery in both domestic and international divisions, it will need to be flexible in its response.
Qantas Loyalty down, but still significant
This division has been holding up with an AU$341 contribution to the 2020 financial year profit. In fact it is the largest single contribution to the group's 'profit', despite being down 9% year on year. Obviously lower spend on credit cards, and travel related products had their effect.
Members of the loyalty scheme increased by 4%, with the Business Rewards program increasing membership by 20%.
Qantas has been proactive in dealing with the impact of COVID-19 on its Frequent Flyer members, including the extension of tier status for 12 months, and providing more opportunities to earn points in non-air travel related ways, such as the BP (+500,000 signups) and Afterpay partnerships.
Government assistance
Qantas has been a recipient of government assistance through the DANS scheme (Domestic Aviation Network Support) and and through jobkeeper. Total government support to the airline breaks down like this:
AU$267 million – JobKeeper
AU$192 million – minimum air network subsidies
AU$20 million – international freight assistance
AU$36 million – backdated fee waivers
AU$10million – support form NZ and Singaporean governments
Staffing and redundancies
As would be expected, this downturn has had a major impact on staff. Qantas is expecting a total of 6,000 redundancies, and it expects to have 4,000 of these sorted by September. That still leaves 20,000 staff stood down. Its also offering voluntary redundancies where possible, and is encouraging older employees to leave by offering large severance payouts.
Aircraft
As we already know, Qantas has placed a lot of its planes in storage, and the pandemic has spurred the early retirement of the B747 fleet. The way Qantas sees it this is part of 'Right sizing' its fleet:
12 x A380s in long term storage
Brought forward retirement of all 747s
Jetstar Asia fleet reduced by 5 – 1 lease returned and 4 redeployed to Australia
Build QantasLink fleet for intra WA resources market
Return 16 leased aircraft if surplus to requirements
Aircraft return from storage based on positive cash contribution
Their next catagory is renewal – which includes the deferal of aircraft orders:
Defer delivery of 787-9s and A321NEOs
Retain options for 36 x A321 XLRs as part of 1091 NEO family order
And finally, fleet optimisation:
Managing operational fleet to optimise maintenance expenditure
A380 refurbishment deferred, 6 completed
Future plans
Qantas is working on the basis of returning to 20% domestic capacity be the end of this month (August). As far as international travel is concerned – don't get your passport out until July 2021, unless your heading to New Zealand, because that door may open earlier.
Significantly, the statement claims a 10 point improvement in its share of the domestic market due to the troubles of Virgin Australia, and the demise of Tiger Air:
As a result of the Group's main domestic competitor significantly reducing its fleet and closing its
low-cost carrier, the Group expects its market share to naturally grow from around 60 per cent to
up to 70 per cent as the market recovers.

Qantas Media Release
The airline is counting on income from high freight demand and increases to its loyalty business.
On the recovery front – Qantas claims high levels of 'latent' domestic travel demand once border restrictions ease
2PAXfly Takeout
I love digital, except when my phone dies, which happened to me on the last night of my recent visit to New Zealand
Qantas, so far has handled this turmoil well. It helped that unlike Virgin Australia, they were in a strong financial position before the pandemic hit.
What will take them forward is being nimble in the face of rapidly changing circumstances. It's going to be incredibly difficult to make long term plans. As recent experience with domestic border closures, and the '2nd wave' in Victoria has shown – just when you think it is safe to be back in the air – everything can change.
"COVID will continue to have a huge impact on our business and we're expecting a significant underlying loss in FY21.

Looking further ahead, we're in a good position to ride out this storm and make the most of the recovery.

Our market position is set to strengthen as the only Australian airline with a full service and low fares domestic offering as well as long haul international services."Alan Joyce, Qantas Group CEO
And that last line sums it up. With the sale of Virgin Australia, the Qantas Group will be the only domestic based business with both a full-service and low-cost domestic and international service.