LATAM: Files for Chapter 11 protection in the USA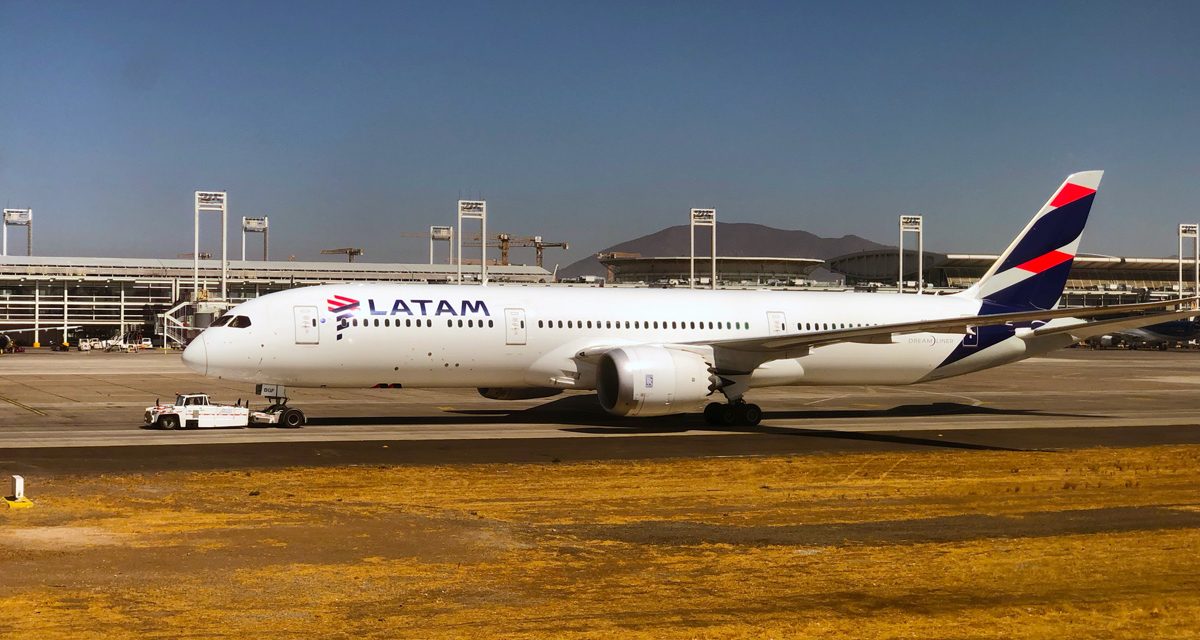 UPDATED
Latin America's largest airline, LATAM has sought bankruptcy protection (Chapter 11) via a court filing in New York.
Chapter 11 and bankruptcy
Chapter 11 is a device under American bankruptcy law that allows a company (debtor in possession) to act as trustee for the bankruptcy court so the company (the debtor) can keep trading while it works out a restructure to avoid actual bankruptcy.
LATAM is obviously not the first, nor will it be the last airline to face bankruptcy during this COVID-19 Pandemic. With Delta Airlines as a major shareholder, LATAM has access to a loan of US$900 million, with apparently US$1.3 billion of cash in hand. That all sounds a lot, but given it is carrying about US$7 billion in debt, and virtually no income, you can see how things got precarious.
To try and mitigate its losses, LATAM has retrenched about 1,850 jobs, which is a bit of a drop in the ocean compared to its workforce of 40,000.
Government bailout
So far LATAM has not been successful in its requests for Government funding, although it is reportedly still in negotiations with Brazil, Chile, Colombia and Peru for financial assistance.
Trump
And of course, The Donald, recognising another near dictator who fumbled their response to the pandemic, has now denied citizens of Jair Bolsonaro's Brazil entry to the USA.
OneWorld
LATAM before acquiring Delta Airlines as a substantial shareholder, was a member of OneWorld, allowing Qantas frequent flyers to amass miles and status while flying with the airline. LATAM exited OneWorld on 1 May 2020, although Qantas still retains them as an airline and codeshare partner.
For Customers
I just received an email from LATAM outlining the following as it applies to customers and frequent flyers:
Whether you are flying now or will return to the skies later, we would like to assure our frequent fliers that your program category, your miles (or points), and overall benefits while flying LATAM or one of partner airlines are intact. There will be no loss in value to any points and miles you have now, and our accrual and redemption program will continue uninterrupted.

Additionally, all tickets, vouchers, gift cards, or any form of credit will continue to be honored. We will also maintain existing agency partnerships, honor corporate loyalty programs, and sell tickets through our services platform, and you can engage with our customer service operators just as you did before this announcement.

We are fully committed to keeping you updated throughout this process. If you have any questions about today's announcement you can visit www.LATAMreorganization.com or call our dedicated hotline – (929) 955-3449 or (877) 606-3609 in the U.S. and Canada – if you have questions specific to our reorganization. Additionally, please visit our dedicated coronavirus page for more information about how we are adapting to COVID-19.'We will continue to fly' email to frequent flyers from LATAM
2PAXfly Takeout
The aviation industry has a difficult road ahead when it comes to sustainability. It's going to require a relative revolution in technology, with 'electric planes' or hydrogen planes, or some form of jet engine that doesn't require a carbon based fuel. And that is going to require the development of an alternative to jet engines probably.
It's a big ask. It will take time to develop.
This move to home grown and manufactured SAF is a first step – maybe even a baby step in a very long road of innovation. In the long run, US$200 million won't even touch the sides.
I am sure that LATAM will rise again. As the biggest airline in Latin America, and with the support of USA airline giant Delta, it is effectively 'too big to fail'.
More importantly, my thoughts are with the citizens of Latin America, who look to be devastated by the pandemic, particularly indigenous communities, the poor, and the citizens of Brazil.