LATAM: Leaving OneWorld – 1 October 2020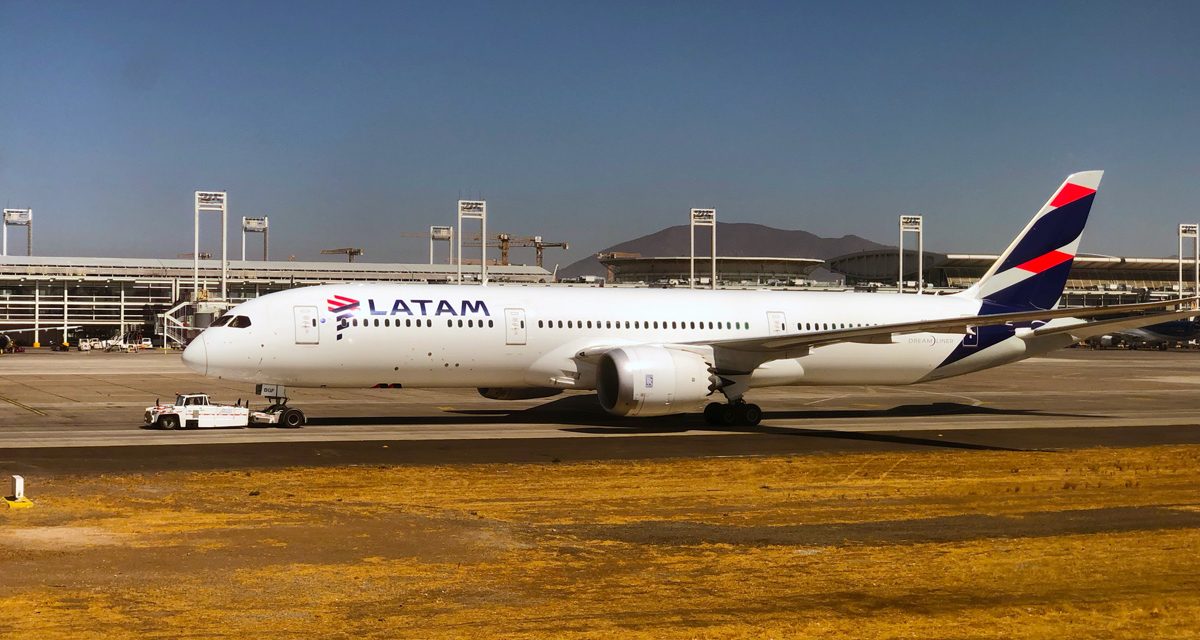 Latam has been a member of OneWorld Alliance for many years, but as of October this year, it has given notice that it is leaving in 12 months time.
The notion that LATAM might leave the alliance was canvassed when LATAM announced a new joint venture with Delta Airlines of the USA, and Delta took out a 20% stake in LATAM.
Previously LATAM had worked with its OneWorld alliance partner in the USA, American Airlines and was pursuing a formal joint venture, although with some regulatory difficulties.
So the only surprise here is the date – we didn't' know exactly when they were leaving until now.
What has this got to do with Australian travel?
Well, dear readers, possibly a lot. As a member of OneWorld, LATAM worked with Qantas on codesharing routes to South America, and Qantas frequent flyers got all the benefits of LATAM being an alliance partner.
BUT we now know that status credit benefits will not extend to new bookings made for travel after 1 October 2020 on LATAM. Conversly, that implies that you will get the other benefits (?)
What will happen to codeshares between LATAM and Qantas after 1 October 2020?
Well, the answer is we don't know for sure. However, Qantas is the only Australian airline that flies to South America, so it would seem sensible to maintain their bilateral codeshare arrangements or indeed extend them.
Qantas currently codeshares flights with LATAM on routes to Santiago out of Sydney, Melbourne, and Auckland. In South America, it codeshares onward routes from Santiago to Antofagasta, Bogota, Guayaquil, La Serena, Lima, Punta Arenas, Rio de Janeiro and Sao Paulo. But not some other popular destinations including Buenos Aires. It would make sense to increase the codeshare destinations, or at least it would for Qantas frequent flyers.
2PAXfly Takeout
On the whole, this is not good news for Qantas customers. For Qantas frequent flyers it makes sense to increase the benefits of their codeshare agreement with LATAM by re-instating Status Credits and extending the codeshare agreement.
For LATAM – why should they? Qantas is their only link into Australia, so why do they need to offer more? And anyway, Qantas is talking about re-starting an East Coast to Buenos Aires direct route (it abandoned this route in March 2012, in favour of the route to Santiago) – which would be a direct non-stop competitor to their flights.
I'm just glad I go double status credits on my flights to and in South America on Qantas and LATAM. It got me to Platinum Status with Qantas this year!